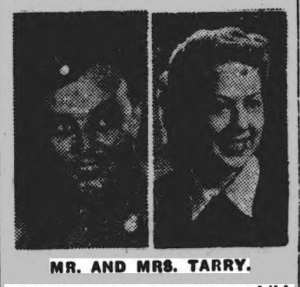 George William Tarry was born in 1915 at Barnet, North London. He sailed to Malaya in 1936 as an Engineer for the Malayan Broadcasting Company. He was evacuated from Singapore on the Giang Bee. He survived the ships bombing and sinking  and was one of the survivors who was picked up by HMS Tapah. Along with the other survivors he was initially processed at Muntok and then sent to Palembang only to be sent back to Singapore to be jailed at Changi for the rest of the war.
George's wife Vlasta, was aged 22 in 1942, and was evacuated on the Empress of Japan. She arrived in Liverpool on 19th March 1942 and then to Tunbridge Wells in Kent.
George was repatriated to the UK on the Sobieski, arriving in October 1945. He returned to Singapore in 1946 only to die there in November 1947 of a heart attack.
Below, an article that appeared in the Sevenoaks Chronicle and Kentish Advertiser on 2 November 1945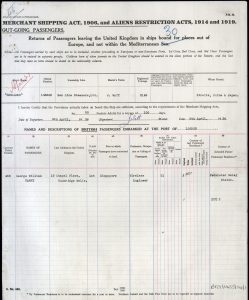 On 22nd November 1947 Vlasta placed a 'thank you' note in The Straits Times:

On 27th November 1947 her performance in a play was noted by The Straits Times: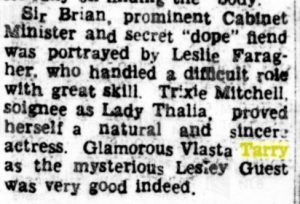 Vlasta appears on a passenger list dated 22nd December 1947 having embarked at Singapore and heading to London aboard the P&0 ship Canton. She is aged 27.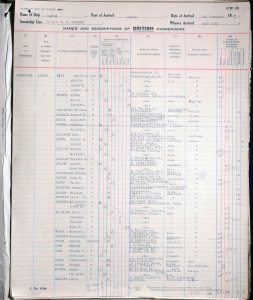 Vlasta must have re-married someone by the name of Rowe as her probate record indicates that as her surname. She died on 10 February 1974 and was cremated on the 15th of that month. Her probate record is below. One for George William Tarry has not been located.