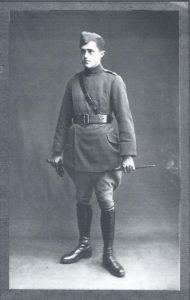 Stanley Arthur Mountain was born 15 December 1895 in Kensington Town, London. He was the son of Arthur and Isobel (Jenkins) Mountain. Sam (as he was known) was the youngest of five siblings: Alfred, Isobel, Ann and Charles.
In 1913 Sam went to Malaya as Assistant Planter, Cheviot Estate, Labu but returned to England for service in WWI in 1917, age 22, with Royal Flying Corps flying Sopwith Camels. The Sopwith Camel was a British First World War single-seat biplane fighter aircraft (below) introduced on the Western Front in 1917 and became one of the most iconic fighter aircraft of WWI.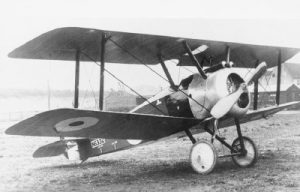 Sam survived the Great War as a young pilot and returned to Malaya where he worked for Guthries as Planter Manager, Dickson Lukut Rubber Estates, Port Dickson, NS and Sungei Kechil Estate NS. On 3rd June 1924 he married Florence Kathleen Raven at St Lukes Church in Parkstone, Dorset, England and returned to live in Malaya.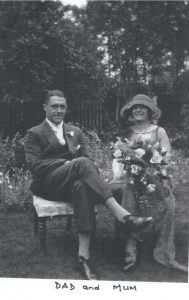 Sam and Florence Kathleen had three children; Derek, Kathleen (Kim) and Jack. Shortly before war broke out in Europe Florence Kathleen escorted their three children back to England to pursue their educations, never to return to Malaya. Just after the outbreak of WWII in Europe, Sam was elected to the board of Guthrie's, which normally would have brought him back to London. However, given the vital importance of rubber production, he was asked to continue in Malaya.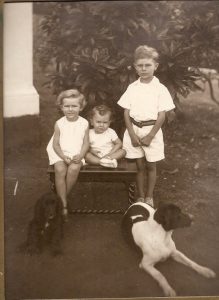 In 1941 Stanley Arthur Mountain volunteered with the Negri Sembilan Local Defence Corps. He was 2nd Lieutenant S. A. Mountain.
In one of his letters to his wife, Florence Kathleen on 10th March 1941, before war broke out in the Far East he says: "Well, we are all very martial in Port Dickson these days and your husband is once more a blushing 2nd Ltd and Commander of the Port Dickson platoon of the Local Defence Corps. How's that for rapid promotion? We have three parades behind the police station and the boys are shaping well. It is hard work but everyone is very keen and we enjoy it. After parades, we generally retire to the Rest House for the odd beer and discussion."
As war broke out in the Far East and Singapore fell under Japanese control Sam was captured by the Japanese and taken to Muntok , Palembang and Balalau where he died from dysentery or beri beri in captivity on 26th March 1945. It is believed that he left Singapore on the ship SS Mata Hari.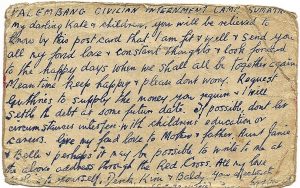 Below is an excerpt from Willian McDougall's diary "If I Get Out Alive". Sam was in fact 50 years old when he died.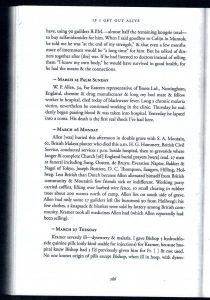 In 1961 he was reinterred in Jakarta War Cemetery.